Hello lovelies, how are you today? Are you looking forward to the weekend now that Friday is finally here? The New Year break has really messed up my routine, so I'm looking forward to getting back to normal tomorrow.
Here is day three of the nail art challenge. I had painted this the night before last but not got around to uploading it. The challenge was 'gold' and I had lots of ideas, but decided to make the most of the Frontcover Dark Arts set I got before Christmas. I decided to use triangles of gold and a dark red, that looks almost black in these pictures.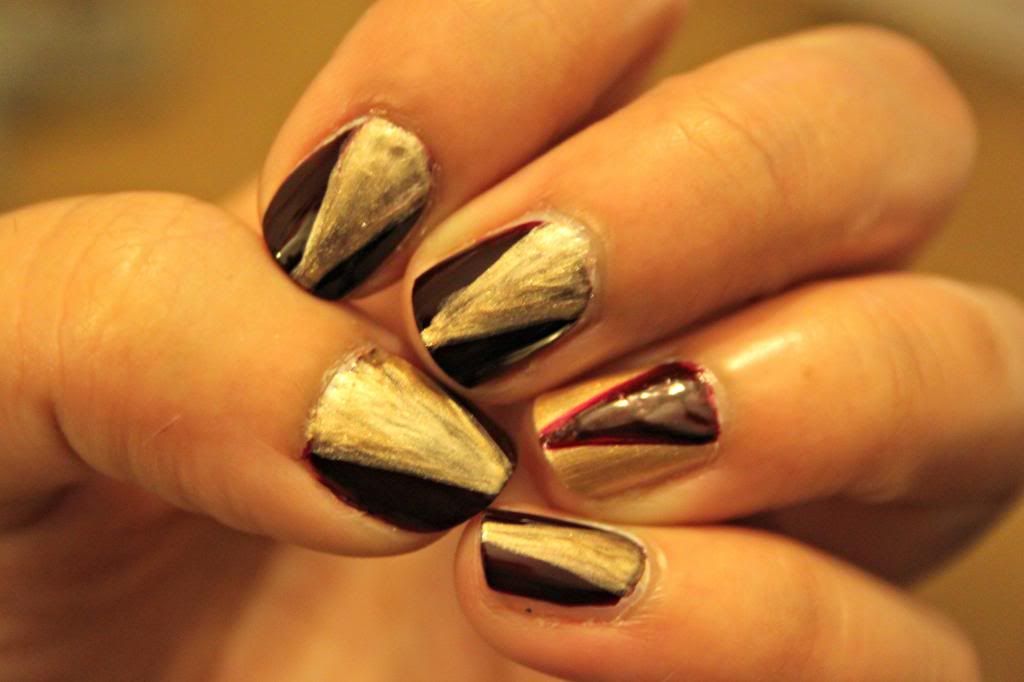 The idea in my head was great, but it didn't translate as well on to my nails. I think the gold may have needed another coat when the bottom layer was dry to stop it from looking so thin and streaky. It was an OK attempt though I think, and at least I tried it out so I know how to improve it for the future.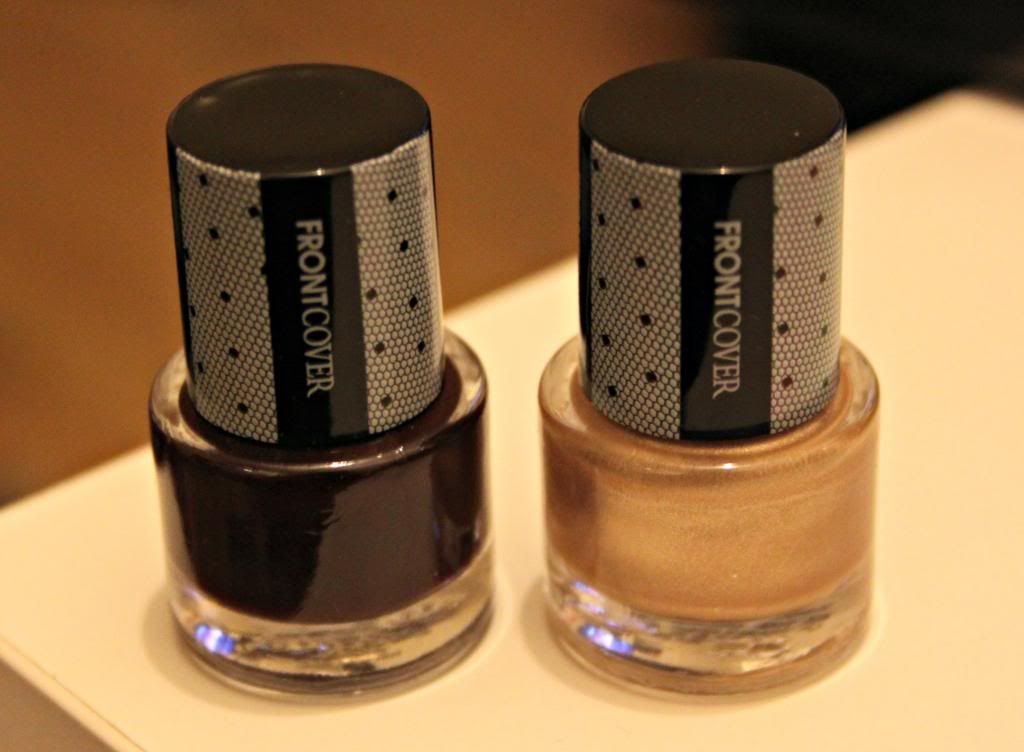 I used Cardinal and Hit the Jackpot from Frontcover to paint, and a nail art brush. The other days of the challenge are listed below. I have tomorrow's pink sorted, but if you have any suggestions for what I can do for purple, let me know!